Elmbrook Historical Society Annual Dinner Meeting
Monday, November 6, 2017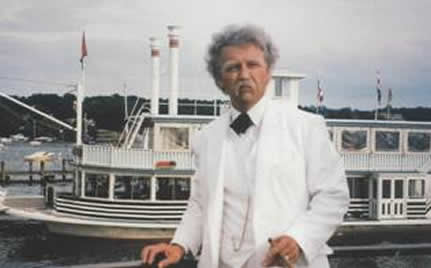 An Evening with "Mark Twain"
Thomas Gilding
Award-winning teacher and author
Meet Mark Twain and enjoy his wit, wisdom and stories about life on the Mighty Mississippi. Since 1984 Tom has portrayed Mark Twain across the United States. Join us on a journey back to the days when you read the exciting stories of Tom Sawyer and Huckleberry Finn.
Place: Western Racquet Club
1800 Highland Drive
Elm Grove, WI
Time: 5:45 pm Cocktails (cash bar)
Dinner: 6:30 pm
Program follows
Cost: Members $30
Non-Members $35
Includes dinner, beverage and gratuity
Menu and Reservation forms available this fall.